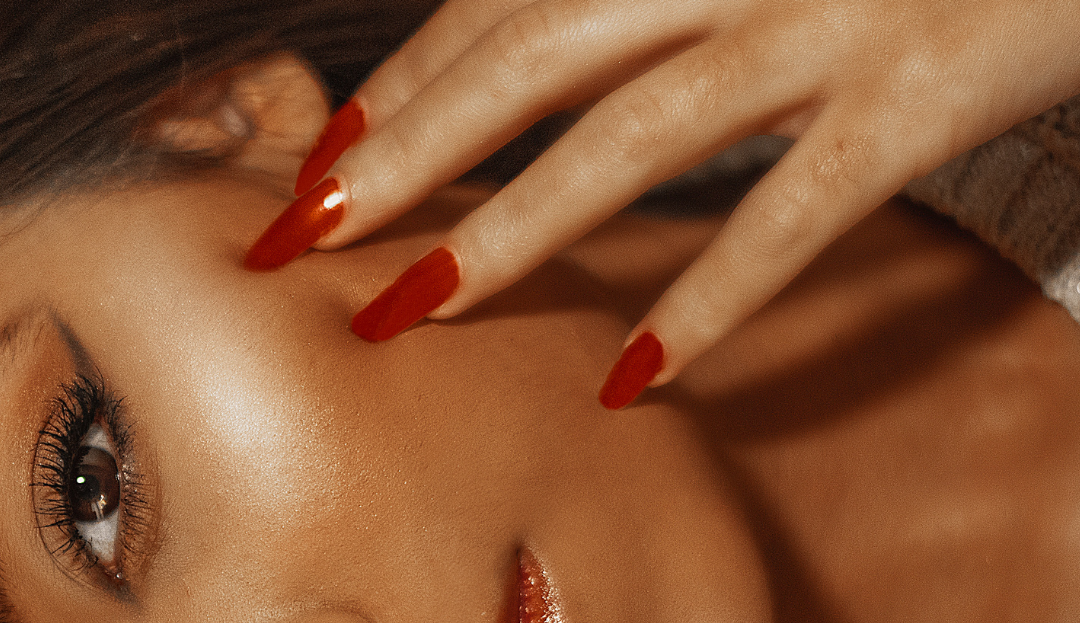 Pampered Luxury Manicures In Lexington: Acrylic Nails, Gel Nails, Dipping Nails, Waxing & Nail Spa Treatments
Do you want a manicure that will make your nails appear fantastic in Lexington? Then pay a visit to our nail salon now. Our nail salon offers opulent manicures that will keep your fingernails looking gorgeous for weeks!
The Best Nail Salon Lexington Offers Relaxing Manicure Services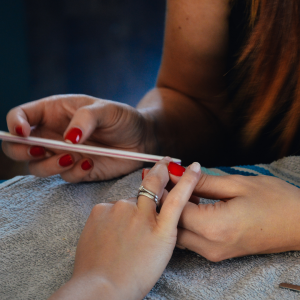 When our nail salon clients have their nails expertly manicured, they enjoy a soothing and elegant experience. We recognize that finding time in their busy life to arrange an appointment for a manicure and/or pedicure can be challenging for our beauty salon customers, but we make it simple for you to take care of yourself at our nail salon. Our manicurists have been trained by the best and will leave your beautiful nails and hands feeling soft, supple, and callus-free!
Book Appointment
The Finest Manicure and Nail Care Services
Our nail salon clients deserve the best nail care services. Since you're looking for the ideal salon for your manicure (or pedicure), the best nail salon in Lexington offers a wide range of manicure services that will leave your nails looking and feeling nice.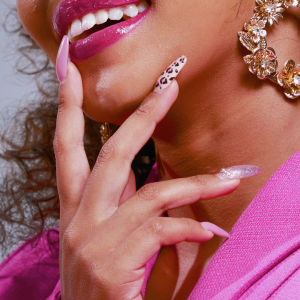 Are you looking for one-of-a-kind nail art designs? When it comes to nail art, our nail salon offers a wide range of options, from bright colors with flowers painted on them to gold decals and/or adornment stones. Our clients may choose from a wide range of vibrant and trendy colors, as well as natural nail paint tones like light pink or nude, which are ideal if you want something subtle yet distinctive. Nothing compares to having perfectly manicured hands and nails.
So, how long are you going to wait?
With a qualified nail technician at Lexington's top-rated nail salon, you can turn your fingers into gorgeous nails. Beautifully manicured nails are just a salon visit away! You are allowed to bring your own gel nail polish colors, even though our manicure salon has a terrific selection.
Call Now to Book an Appointment
Hydrating Manicures For Your Hands at a Luxury Nail Salon in Lexington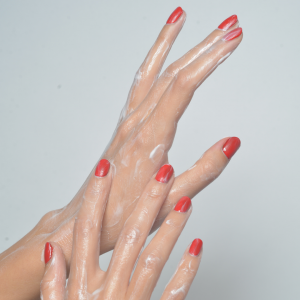 Our nail shop guests get pampered hands and nails! Because we leave our nail salon clients feeling and looking beautiful, our nail salon has been dubbed the best nail care service provider in town! Our manicure treatments include nourishing oil for your cuticles as well as clipping and shaping your fingernails to your preferred shape.
Do you have dry skin?
At the best nail salon in Lexington, your dry skin is hydrated with a moisturizer including top-quality creams, aloe vera, and/or paraffin dips to lock in moisture and make your arms, fingers, and hands soft and supple.
Manicure Benefits in Lexington's Best Nail Care
A manicure at a nail salon entails more than just painted nails.
Our manicures at the best nail salon in Lexington offer many benefits.
Getting a manicure at a nail salon can make you feel better.
Manicures are a great form of self-care that everyone should practice.
Professionally manicured nails will make you feel more confident and beautiful!
A nail salon manicure can also protect your nails from chipping, cracking and peeling.
Regularly scheduled manicures also promote natural nail growth for healthier nails.
In addition, the hand massage provided by our manicurists with a little lotion will leave you feeling relaxed after one of the most satisfying nail salon services you've ever experienced.
Book Appointment
Manicure Nail Treatments Offered at the Best Nail Salon in Lexington
Our Lexington Nail Salons Acrylic Nail Service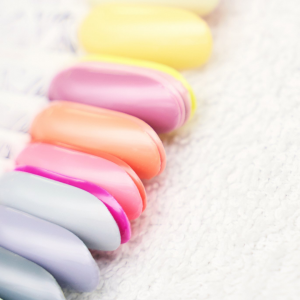 Acrylic nails are popular with some nail salon clients. Acrylic nails are available at our nail shop, but they may cause damage if the nail bed is filed down over time. To obtain a gentler manicure, such as gel nails and dip powder nails, we recommend you speak with your nail expert about your nail health goals. In light of this, we suggest consulting with your nail professional regarding your nail health goals because we offer a variety of gentler manicure options, including gel nails and dip powders.
Gel Nails at the Best Ranked Nail Salon in Lexington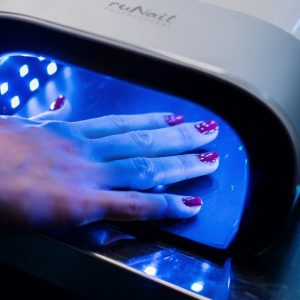 You can benefit from gel nails if you lead a busy lifestyle or need a manicure that is more durable. Gel nails can last up to three weeks without chips, cracks or peels! Gel nail treatments do not remove your natural nail so you don't have to worry about damaging it.
The Best Nail Salon Lacquer Nail Service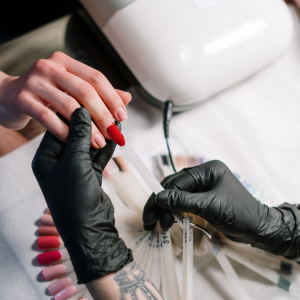 A lacquer nail paint is an enamel that lasts for a couple of weeks. It is a great alternative to gel or acrylic nails that can be easily maintained at home between manicure appointments. We have hundreds of nail paint color options at our nail shop, or you can bring your own nail polish.
Shellac Nail Services at Lexington's Best Nail Salon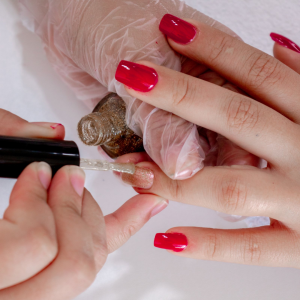 Shellac manicures prevent natural nails from chipping or peeling for three weeks. You can also remove shellac at home with acetone, which is less expensive than having them professionally removed every time! You can choose from hundreds of nail paint colors at our nail shop, or you can bring your own nail polish.
The Best Nail Lounge in Lexington's Dip Powder Manicure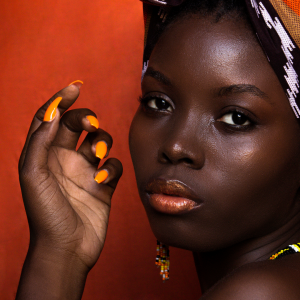 Dipping nails are the most expensive option, but they last weeks. Our nail salon clients who enjoy trying out different nail styles or want trendy nails will like these nail polish colors and nail art designs. A dip powder manicure also enables you to protect your nails from harsh chemicals like household cleaners!
Nail Extension Service at Our Nail Salon in Lexington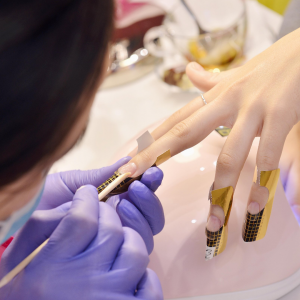 Nails extensions provide an extension of your natural nail whether it be acrylic nails, gel nails, regular nail polish, etc. Our nail clients can consult with their manicurist to determine any length or shape desired. You may not be able to wear nail extensions if you don't get frequent manicures; nail extensions require more maintenance than normal nail manicures.
Ombre Nail Design at the Best Nail Shop in Lexington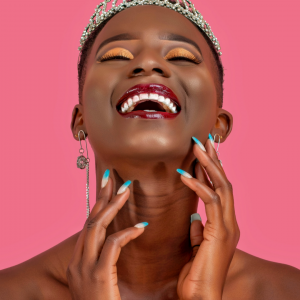 Creating an ombre effect on your fingernails is as easy as matching dark and light nail polish colors. We offer our nail salon clients a two-toned manicure nail design, beginning with lighter shades at the top, such as ivory or white, to darker shades at the bottom, such as browns, pinks, blues, or purples. Thousands of nail art designs are available at your local nail salon, so schedule your appointment today.
Our Nail Salon Manicure Sanitation Procedures at the Lexington Nail Bar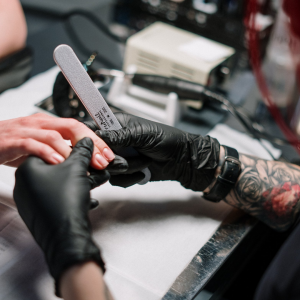 Many clients of nail salons don't think about sanitation when they visit the beauty salon. Before touching your nails, our nail techs wash their hands with soap and water. Our nail shop also disinfects all manicure station surfaces and nail salon tools that have come into contact with salon staff or clients. Because our nail salon cares about the health and safety of our nail salon clients, our nail spa does not share unsanitized salon equipment such as nail files, nail buffers or nail clippers. We take our nail salon client's safety as seriously as our beauty salon licensing and training.
Book Appointment
We Welcome Walk-ins and Appointments for Manicures!
For those who are unsure about coming into the nail salon without an appointment, give us a call and our nail techs will set up a manicure service at your convenience. The nail salon will also do walk-ins for manicures and pedicures. Be patient. Our luxury nail care services usually have a waiting list.
Book Appointment
FAQs